Lots has been happening behind the scenes on the Continuum front (and a related project).  The major development–to drop a little tease–is a new digital platform for philosophical engagement and habit-building.  It's still a little ways away from launching officially, but I'm excited about the prospects.  Aside from that, I have several other updates:
First, I have started a Patreon page.  It will tie in to this new platform, but for now it is simply a way of saying, "Hey, if you like what I'm doing, please consider giving me a small amount of money per month so that I can keep doing it."  You can visit it here: https://www.patreon.com/cpinsight/
Second, I have posted a new video to my YouTube channel, part 1 of 3(?) where I am working through a paper I gave on Artificial Intelligence and Concept formation:
…Precisely there do we see the illuminative contrast with animals, which—in even their lowliest forms—may evaluate the objects they sense as being beneficial to them, harmful to them, or neutral; even the starfish, which possesses only two sense faculties (touch and the barest of photosensitivities, i.e., light perceived only according to magnitude and not according to any variation in color or wavelength) learns how to interpret its sensed objects; that is, it adjusts its behavior over time with repeated instances. Thus, while there occurs a kind of pseudo-learning in plants, by the re-shaping of genetic inheritances through evolutionary selection, it does not occur in any individual plants, whereas it does occur in individual animals.
Third, as a reminder, I am still accepting questions for the first Quodlibet.  I have received 10 responses so far and they are all pretty good; please keep them coming until August 4!:
https://forms.office.com/Pages/ResponsePage.aspx?id=ayBHh5TiV0-GXz83h7LVMgG2gw_QT8pNlyItTBKEkyFUQ0w0UzA4SVhYMDQ5NThURllFSTNPOFEyViQlQCN0PWcu
Fourth, my Intersection of Semiotics and Phenomenology: Peirce and Heidegger in Dialogue has finally been published and is in my hands!  You can get yours here… (or recommend it to your local university library, 'cause it ain't cheap!):
https://www.degruyter.com/view/product/481157?format=G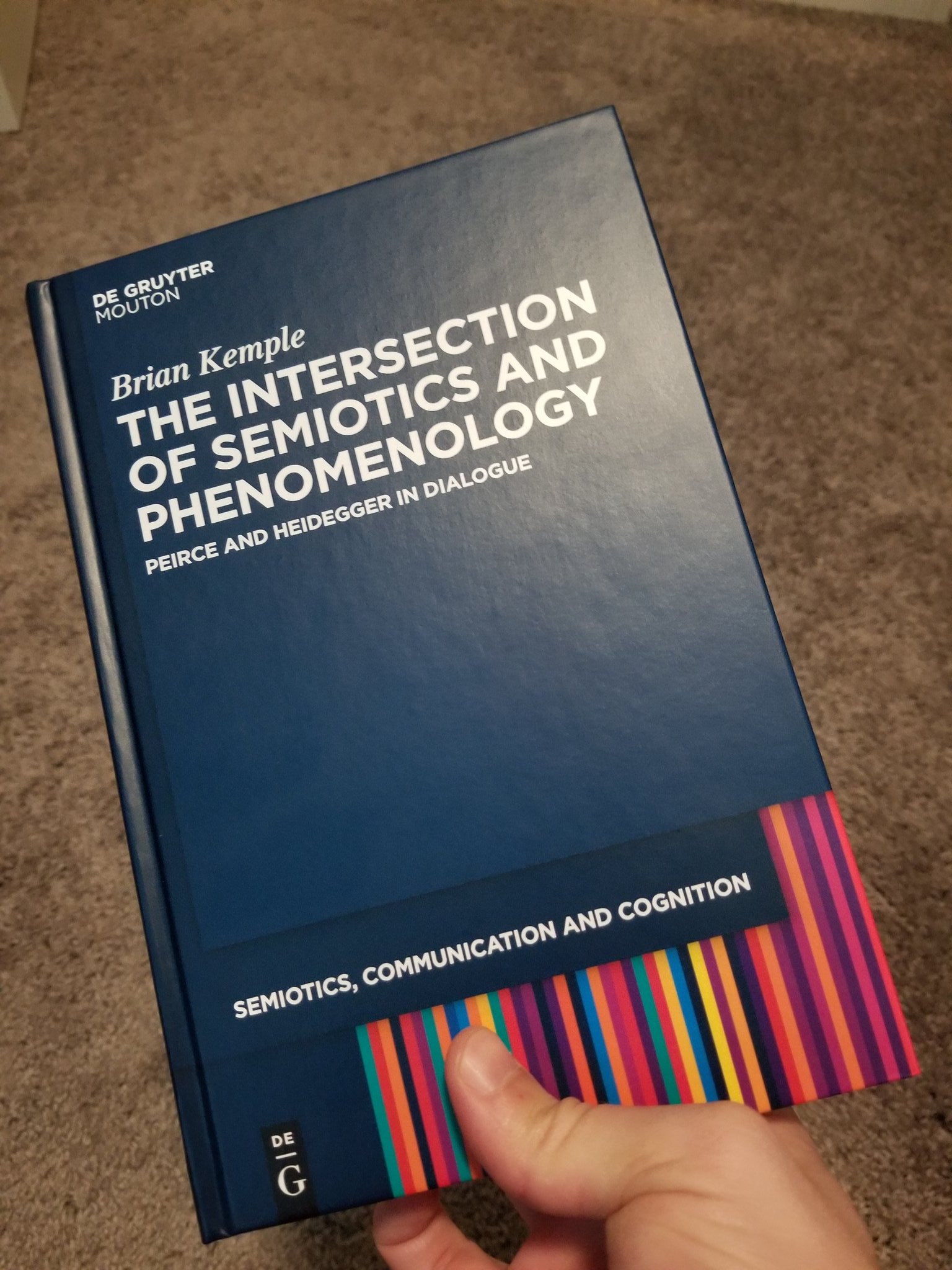 Finally, keep your eyes peeled for announcements about the new platform and the new seminars I'll be doing this fall!